Fundamentally re-thinking UK mental health practice
and promoting positive change
BLOGS
Essays
from a diverse selection of writers, which aim to change the 
professional and public discourse about emotional distress and unusual experiences.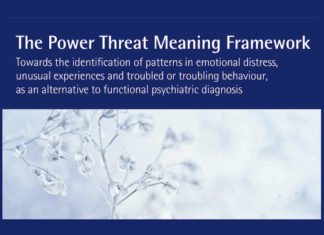 The workshop was a very powerful experience as we were faced with the immense pain of the stories of indigenous Australians, compounded by psychiatric imperialism. We were also reminded once again that like the Māori and Pacific Islanders, First Nation Australians have an awareness of community, spirituality, identity and connection to the natural world that has been disastrously eroded in Westernised countries, with profound impacts on all aspects of our wellbeing.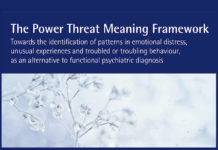 I have no doubt that New Zealand's major Government inquiry into mental health will result in some real improvements, but it seems likely to fall short of a fundamental challenge to the diagnostic approach. Nevertheless, if the Power Threat Meaning Framework can help a move in that direction, I and the other authors will be delighted. In the meantime, I will always value the lifelong connection that has now been forged with the marae at Manawanui.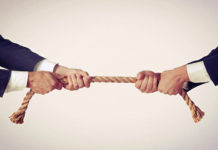 In the interest of the patients who are currently experiencing withdrawal reactions and the many more who will suffer withdrawal effects in the future, we need to end this "war". Academic psychiatry must address these problems and conduct thorough research on withdrawal reactions.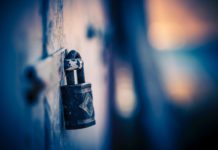 Having one's rights and freedoms removed is inherently degrading, no matter how nicely or correctly the procedures for enforcing and managing those removals are implemented. When one's ability to act autonomously and in personally meaningful ways is significantly undermined for an extended period of time, it is soul destroying, and for me, it certainly contributed to my escalating mental distress.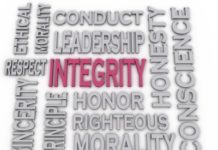 We urgently require action that will grab media attention, jolt us out of our collective apathy and act as a catalyst for us all to question why we collude with legalised discrimination against those unfortunate people tagged with a 'mental disorder'. Psychiatric nurses conscientiously objecting to forced psychiatric treatment would potentially achieve these aims.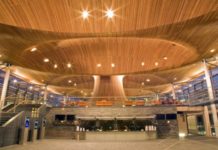 In parts of Wales in the UK, one in six adults takes antidepressants and support for anyone struggling with dependence or withdrawal issues is patchy and inconsistent. To help draw attention to these issues, an awareness day was arranged for the Welsh Government and here we provide video of the presentations made at the Senedd in Cardiff, Wales.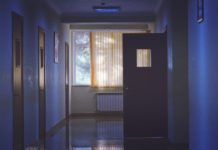 I felt compelled to write this account of my experiences as a mental health nurse. All identifying details have been changed. However, this is a true account of the conversations I had and the people I met. I believe it needs to be heard. It's been three years since I completed my training to be a mental health nurse. During the course, my time working on hospital wards and within community teams shocked and disturbed me profoundly.
WHO SURVEY: QUALITY RIGHTS E-CONSULTATION
The WHO
QualityRights
 initiative is working to improve access to quality mental health services globally and to promote the human rights of people with mental health conditions and psychosocial, intellectual, and cognitive disabilities.  As part of this initiative we are developing a good practice guidance document which will present information on community-based mental health services that promote human rights and the recovery approach.
By completing the questionnaire in the link at the bottom of this email, you will have the opportunity to submit up to five mental health services that you believe should be considered as a good practice.  By participating, you can contribute to shaping the future of mental health services.
Anybody who is involved in providing a service, has experience of using a service, or knows of a service is welcome to complete the questionnaire.
You can access the consultation survey:
For responses IN ENGLISH: Here
For responses IN SPANISH: Here
For responses IN FRENCH: Here
For responses IN PORTUGUESE: Here
OTHER RESOURCES
A
list
of groups and resources that you may find helpful. If you are aware of other resources that we should consider adding, please let us know by email:
[email protected]
. Thanks.
Mad in America – Mad in America's mission is to serve as a catalyst for rethinking psychiatric care in the United States (and abroad).
The Power Threat Meaning Framework – Towards the identification of patterns in emotional distress, unusual experiences and troubled or troubling behaviour, as an alternative to functional psychiatric diagnosis.
Drop the Disorder (Facebook) –  a group for anyone who is interested in challenging traditional approaches to emotional distress.
A Disorder 4 Everyone – Exploring the culture of psychiatric diagnosis – creating change. Provides events, blogs and other resources.
A free-to-use guide to the healing of psychological trauma is available. It comprises information, approaches to healing and resources together with links to selected clinicians, organisations, projects and support groups. Download the pdf here: Healing Psychological Trauma
Hearing Voices Network – If you hear voices, HVN can help – we are committed to helping people who hear voices. We offer information, support and understanding to people who hear voices and those who support them.
International Society for Psychological and Social Approaches to Psychosis (UK) – ISPS UK is the United Kingdom network of the International organisation ISPS – International Society for Psychological and Social Approaches to Psychosis. ISPS works to promote greater knowledge of the different psychological approaches to psychosis and psychotic experiences – psychodynamic, cognitive-behavioural, arts-based, family and holistic approaches – and their better integration with each other and with pharmaceutical approaches.
The Council for Evidence-Based Psychiatry – CEP exists to communicate evidence of the potentially harmful effects of psychiatric drugs to the people and institutions in the UK that can make a difference.
The Inner Compass Initiative and Withdrawal Project – provides information, resources, tools, and connecting platforms to facilitate more informed choices regarding all things "mental health".
The All-Party Parliamentary Group on Prescribed Drug Dependence will address the growing problem of prescribed drug dependence by demanding appropriate services for those affected, proper training for medical professionals, reduced prescribing through adherence to new and existing guidelines, better data regarding the prevalence of PDD and more research into long-term harms associated with PDD.
More resources are listed here.