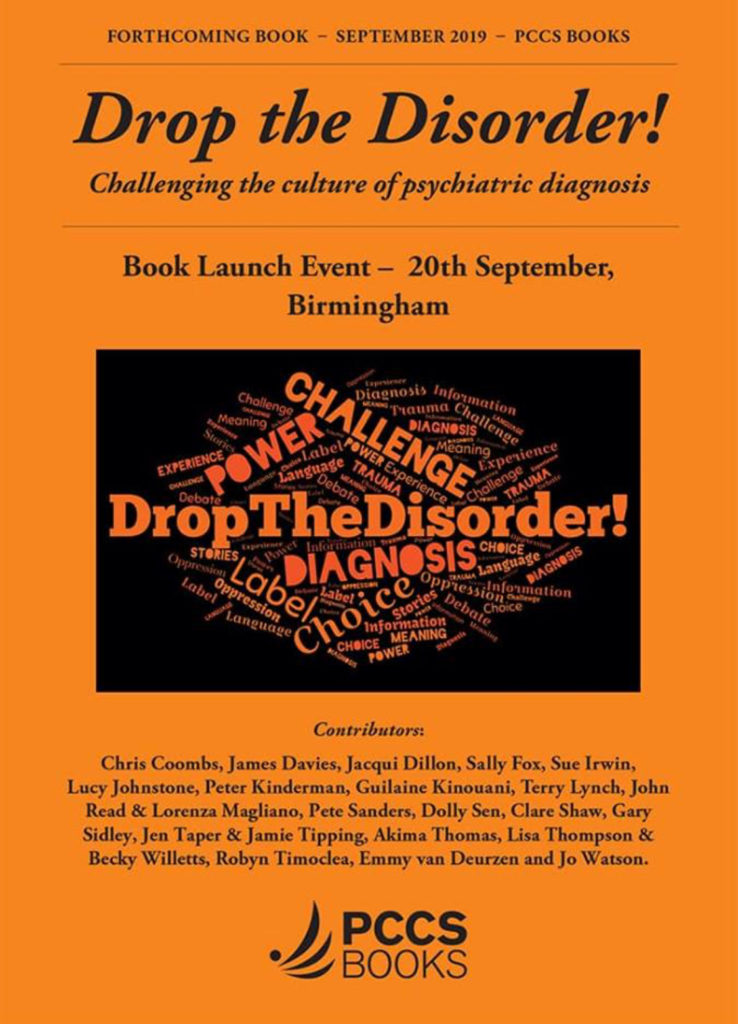 When: Friday, 20th September 2019, 9:00 am

Where: Carrs Lane Conference Centre Birmingham B4 7SX
AD4E is returning to Birmingham for the 3rd time to launch the forthcoming PCCS book 'Drop the Disorder!' and we are delighted to be in association with PCCS Books & the Birmingham based charity RSVP who have contributed a chapter to the book.
All speakers at this AD4E event have also authored a chapter in the book. Speakers / Contributors confirmed so far include:-
Dr Lucy Johnstone
Dr Jacqui Dillon
Lisa Thompson RSVP
Prof John Read
Pete Sanders
Prof Emmy Van Deuzen
Dr Akima Thomas OBE
Sue Irwin
Jenny Taper
Jamie Tipping
Chris Coombs
Nollaig McSweeney
Jo Watson
Stalls by PCCS, RSVP, The Freedom Project, Mayday Trust, Bradford Soteria (and others to be confirmed.